Bar & Restaurant
Rise and shine!
Self-service breakfast buffet
Available to hostel guests and other visitors
Local and fresh ingredients
Daily from 7:30 until 10:30 AM
At Hostel Celica, we are firm believers that you can start your day right only with a hearty breakfast. Wake up with a nice cup of coffee or tea, and then stroll through the rich offer of our self-service breakfast buffet. Try some honey from the local beekeepers, Slovenian dairy products or the freshest local eggs. In any case, come hungry!
Have a great day!
Daily menu
Salad bar
Local and fresh ingredients
Herbs from our garden
From Monday until Friday from 11:00 AM until 3:00 PM
"Something smells good!" is the most frequent sentence we hear every day at lunchtime. Our chef Jure loves preparing local Slovenian dishes, but he's no stranger to foreign cuisines. We take great care in creating a balance in our weekly menu, and even greater care for your well-being, so meat and vegetarian dishes are equally represented. You will be delighted with our healthy and light meals, such as salads and stews, and we guarantee that our gourmet burgers and "Sweet Fridays" will leave you speechless. To put it simply: we cook well so you can eat well.
P.S. Healthy eating is smart eating, but any prisoner will tell you that forbidden fruit tastes the sweetest.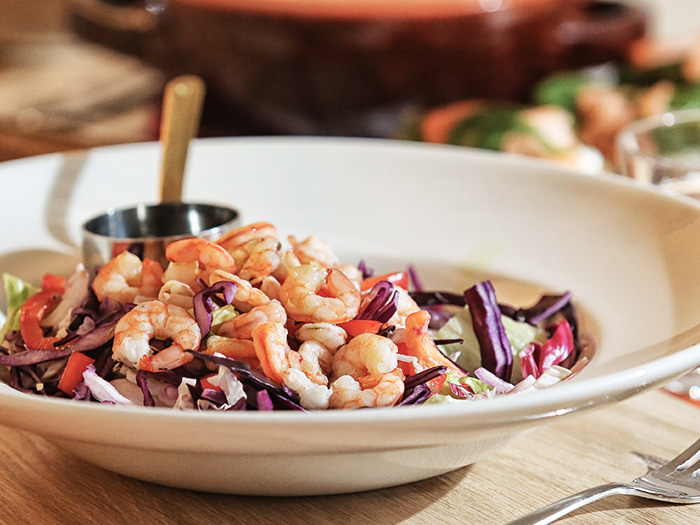 Chef Jure
Even though cooking was not his original career choice, Jure found himself right at home in our kitchen, where he discovered his true calling. He treats our guests with local touches that complement our hostel breakfast: fresh herbal spreads made with herbs from our own garden, scrambled eggs done to perfection, excellent hummus, fruit, vegetables, freshly baked homemade bread… Many guests try Slovenian cuisine for the first time right in our hostel when Jure prepares delicious štruklji, žlikrofi, Carniolan sausage …
Jure recommends: food!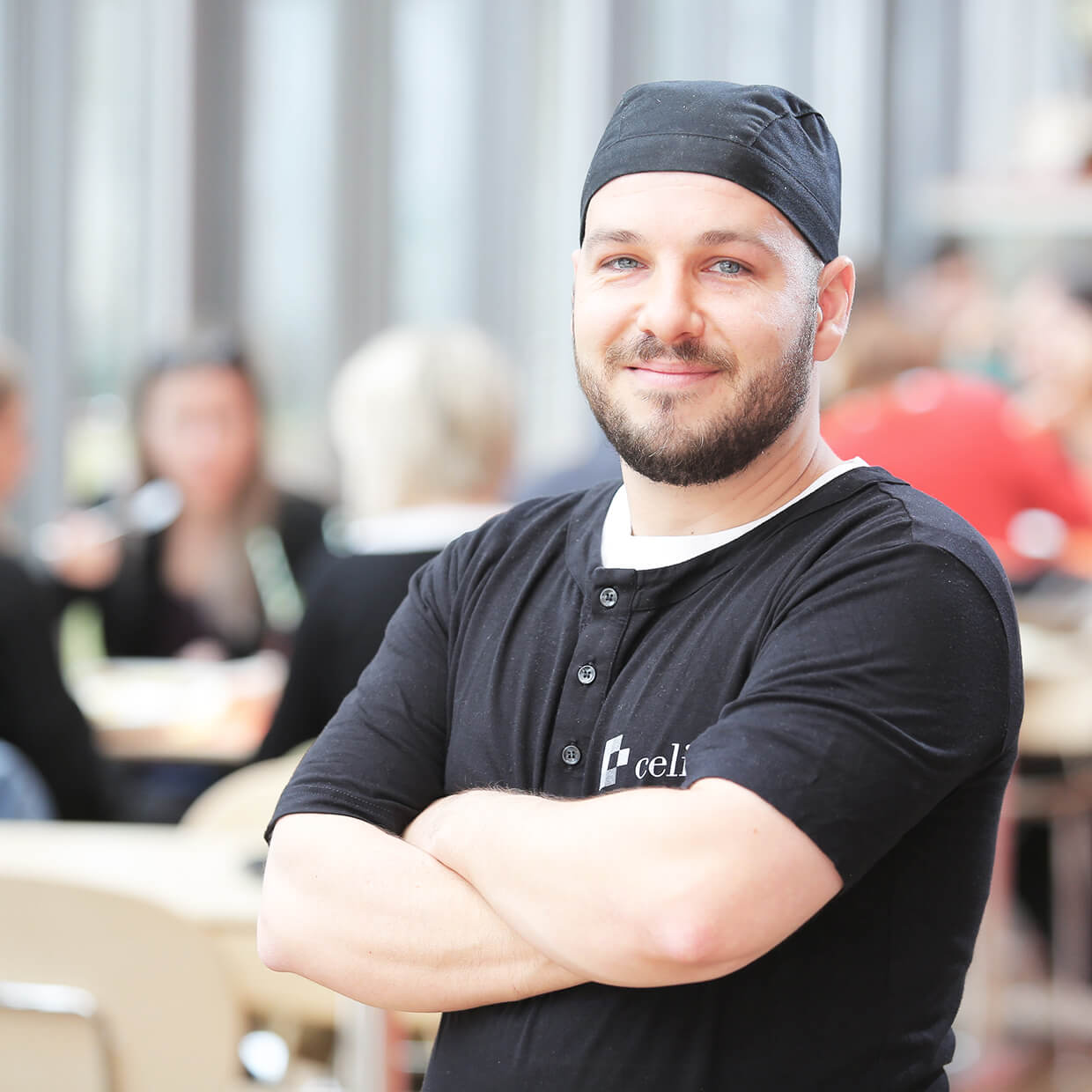 "I am happy that the food in Hostel Celica brings people together, and they leave filled with new energy and beautiful experiences."
Jure, head chef
Culinary evenings
Tortilla evening
BBQ evening – all-you-can-eat
Picnic evening
Chicken party
Burger evening
All's well that ends well. End your day on a full and happy stomach. No special invitation is needed: the whole hostel will be filled with amazing aromas wafting from our kitchen, and not even prison bars could hold you back. Treat your taste buds with our Mexican tortillas, all-you-can-eat BBQ, craft burgers or chicken delicacies, and enjoy yourself in a relaxed picnic setting.
Good food brings people together, makes conversation easier, and even the drinks taste better. We swear!
Cheers!
Excellent coffee
Local craft beers
Cocktails
Homemade ice-tea and lemonade
It is always nice under our roof, no matter the weather or season. Come and meet new people while sipping on your favourite cup of coffee or enjoying a pint of your favourite beer. And if you happen to be here on a Sunday, you've hit the jackpot. "Easy Sunday" is a great ending of the fun-filled weekend, as you will get the best cocktails at the best prices.
So when can we expect you?
Catering
For more information email us or call us at + 386 1 230 97 00.
Hostel Celica offers catering for various events, whether you hold them at our hostel or somewhere else. Coffee break, sweet and salty snacks, fruit plates, cold cuts … We will cater to all your needs and wishes.