Common areas
Hostel Celica offers many different common areas, which are perfect for hanging out and socializing, or lounging about, depending on your current mood. All common areas in the hostel are perfect for relaxation.
Oriental Café
Time seems to stand still here. You can sit down in this cosy café and chat with new friends. Or you can contemplate the meaning of life. Or get lost in the beautiful murals and mosaics. Or plan your visit to the city centre. Or … Well, you get the picture, right?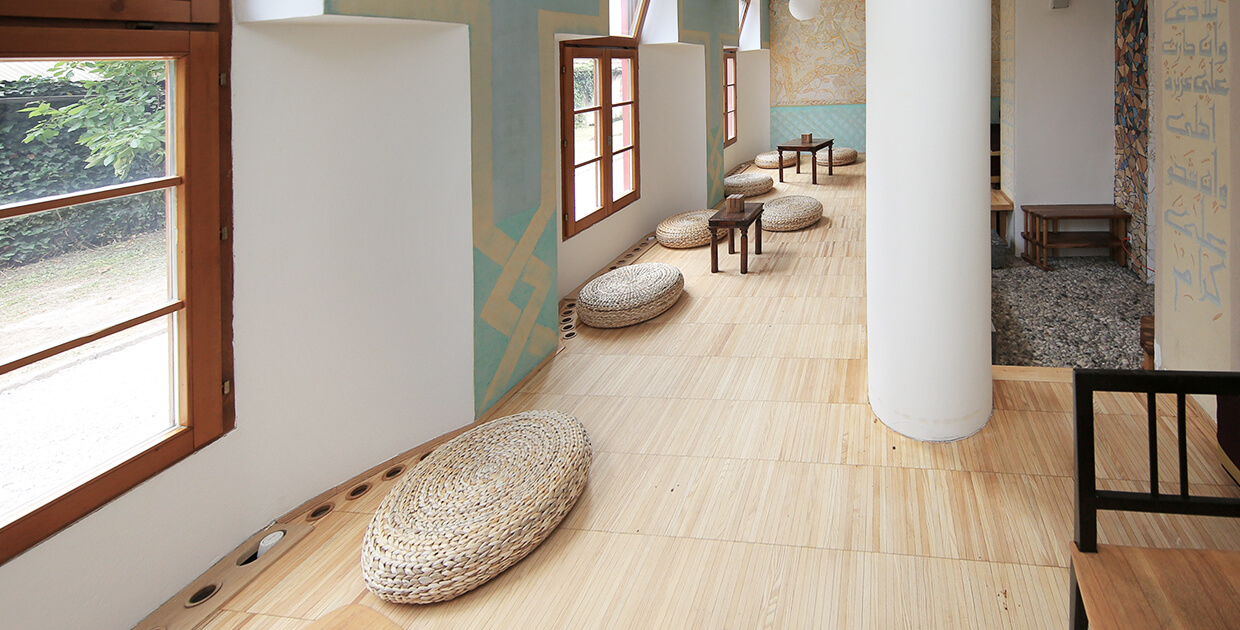 Western Café
This contemporary café offers a touch of sun during the day and a rendezvous with the moon at night. Eat a hearty breakfast in the morning in the sunny café and explore the constellations with a cocktail in hand in the evening.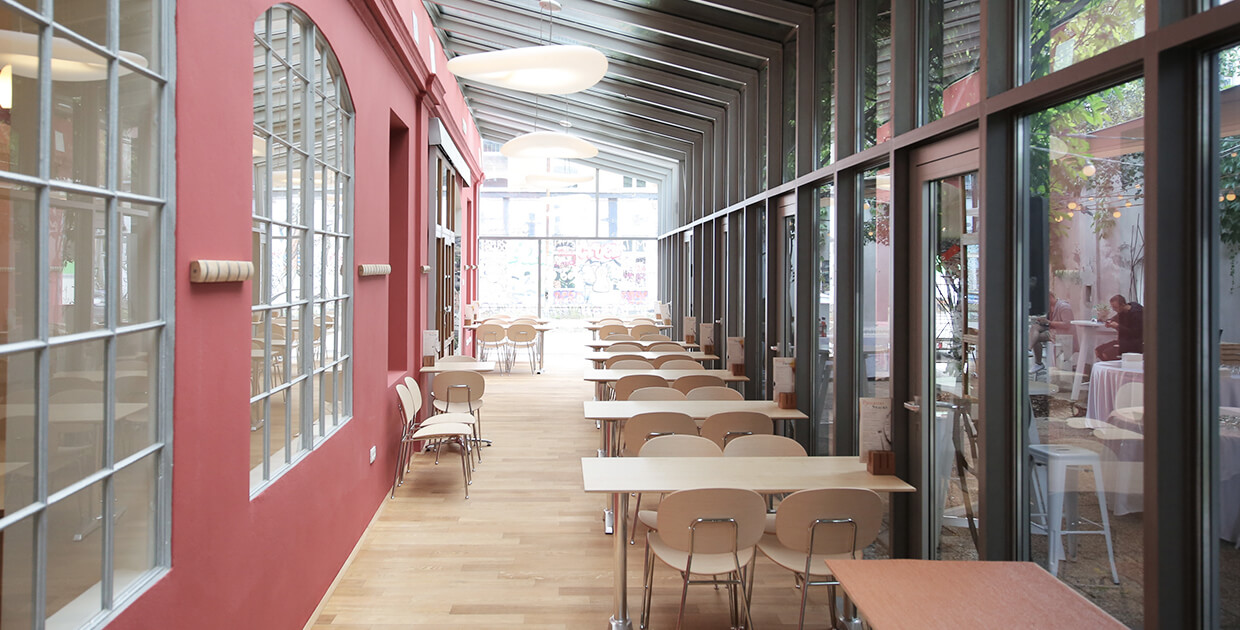 Drinks from dawn to dawn courtesy of Eduardo
Eduardo says that the first cup of coffee can make your day, so he is very attentive to serve only the finest cups of coffee in the morning. Our guests love spending time in Eduardo's bar, where they talk a lot about Slovenia, local customs and local beverages. He can recommend - and serve - the best Slovenian beers, wines and spirits, so don't hesitate to ask him for advice.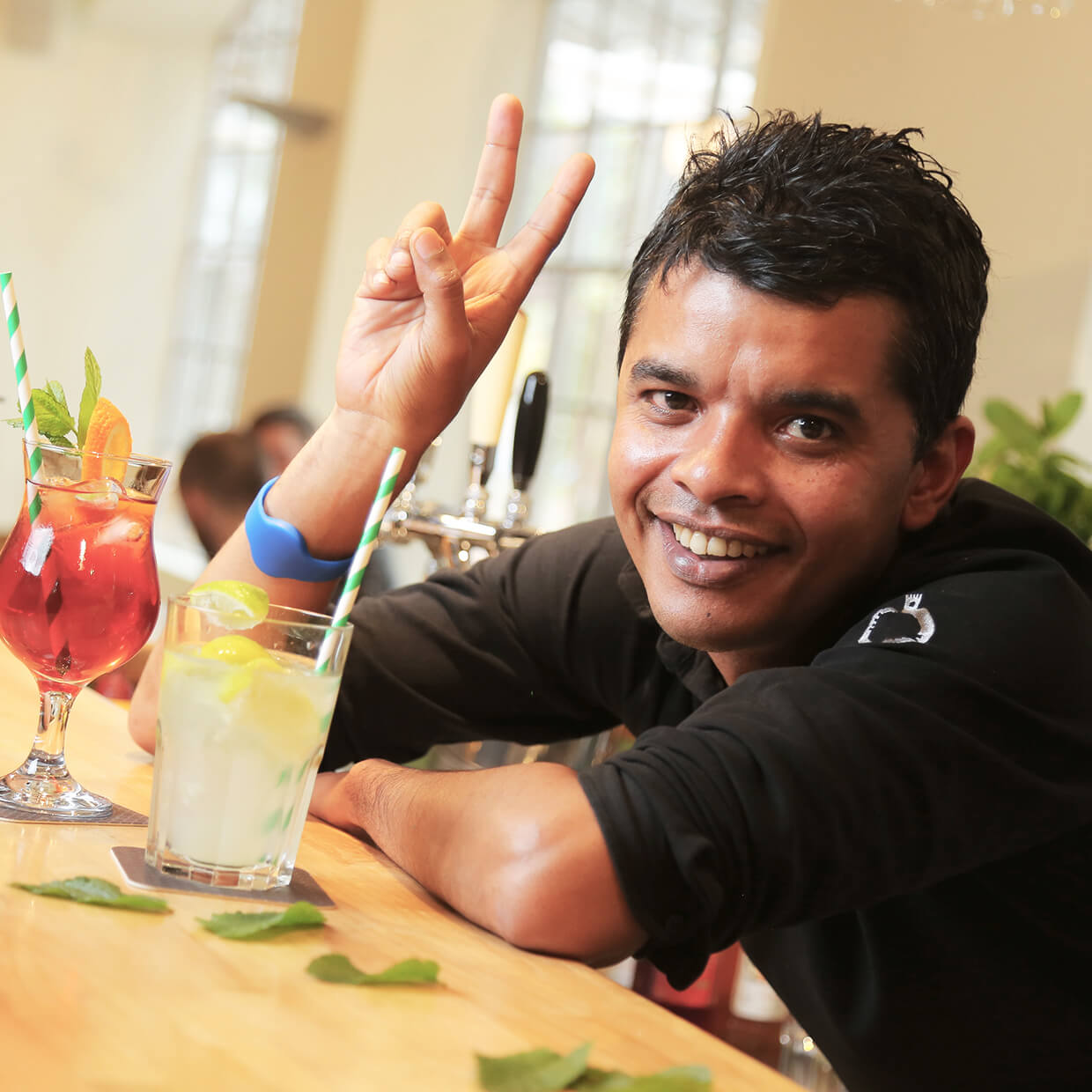 "I will teach you how to say 'Na zdravje'. By the end of the day we'll all be great friends."
Eduardo, bar manager
Slovenian Restaurant
Hungry? You have come to the right place. We serve food in all the common areas, but in the Slovenian Restaurant you will be closest to the bar and the kitchen. And when hungry, this can be crucial information. Cultural and music events also take place here, so our restaurant often becomes the heart of our hostel. And you shouldn't miss our events, they are great!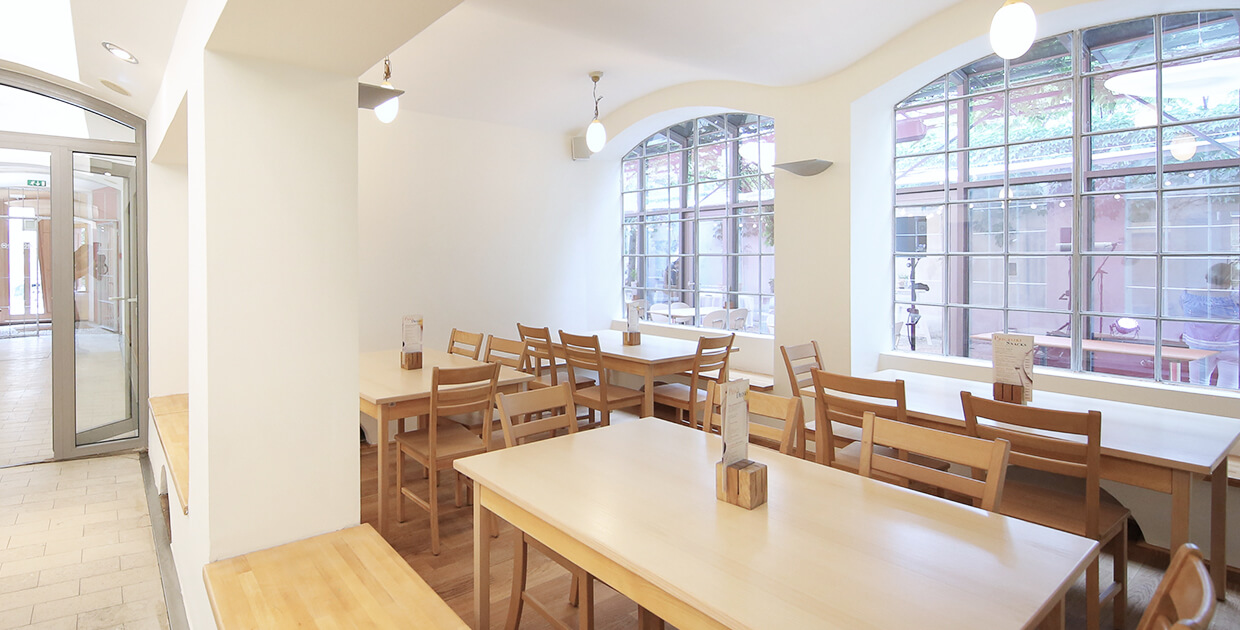 Summer garden
Let's get some fresh air. When the temperatures rise, it's pleasantly cool in our Summer Garden. Meet new people while sipping on a cup of coffee or during different events. And if the need to do nothing at all ever takes over, try out one of our hammocks, but you just might need an alarm clock …