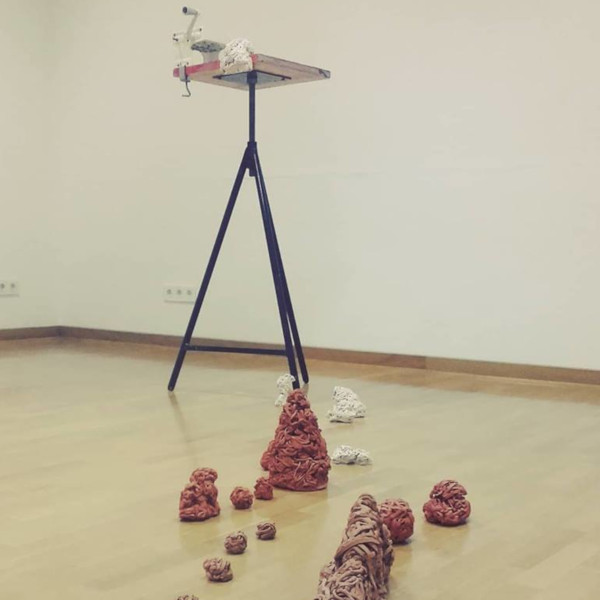 Gallery opening July 2 at 19:00
4-5L19, an exhibition of sculptural works by students of the Faculty of Education, University of Ljubljana, marks the longstanding continuity of the presentation of sculpture at the Gallery Srečišče, Hostel Celica, which is a result of the collaboration of the cultural institute KUD Sestava and the Department of Fine Arts Pedagogy of the Faculty of Education.
The works were created within the subject Sculpture in the fourth year and the subject Sculpture and the Expanded Field at the master's level in the fifth year of study of Fine Arts Pedagogy. The exhibition, which was created in the last study period at both levels of study, has a two-part character. In the first period of its duration, the entire exhibition is made up of works by students of Fine Arts Pedagogy, representing selected sculptural works from the fourth year of study, while the second period of the exhibition focuses on sculptural works by three students from the fifth year of study of Fine Arts Pedagogy at the Faculty of Education: Blanka Storgelj, Jakob Puh and Amanda Likar. The students' works engage with formal as well as environmental and socio-critical reflection of the time in which we live, and introduces unusual material and formal solutions related to personal conceptual sculptural starting points. In terms of mentorship, the exhibition and sculptural design was led by the trained sculptor Professor Roman Makše, MA.
Co-organisers of the exhibition: KUD Sestava and the Ljubljana Castle Public Institute.