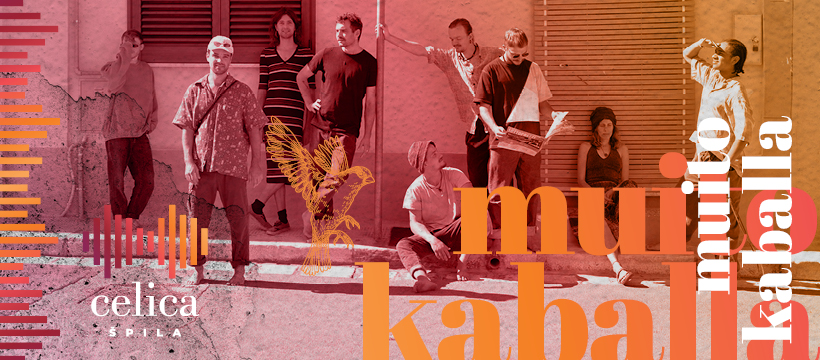 Celica rocks, dances, moves, and grooves at the hottest concert events in town, partying as it should for its 20th anniversary! In October, we'll be grooving with Muito Kaballa from Germany!
Muito Kaballa is an ensemble based in Cologne that draws its music from a variety of influences. Afrobeat, jazz, soul, hip hop, samba, and rumba are among the sources of their inspiration, creating a unique sound that the band refers to as Hybrid Grooves. Their music is versatile, ranging from "easy listening" to "hard-hitting."
However, to truly understand what Muito Kaballa means by Hybrid Grooves , one must experience their live concerts. With high-energy performances, choreography, and showmanship, they get the audience dancing and sweating, but they also create thoughtful and intimate moments for reflection and sing-alongs (bring lighters!). Overall, it's a rollercoaster ride that, like the music of Muito Kaballa, has many unexpected twists and turns and is definitely worth experiencing!
Free entry!