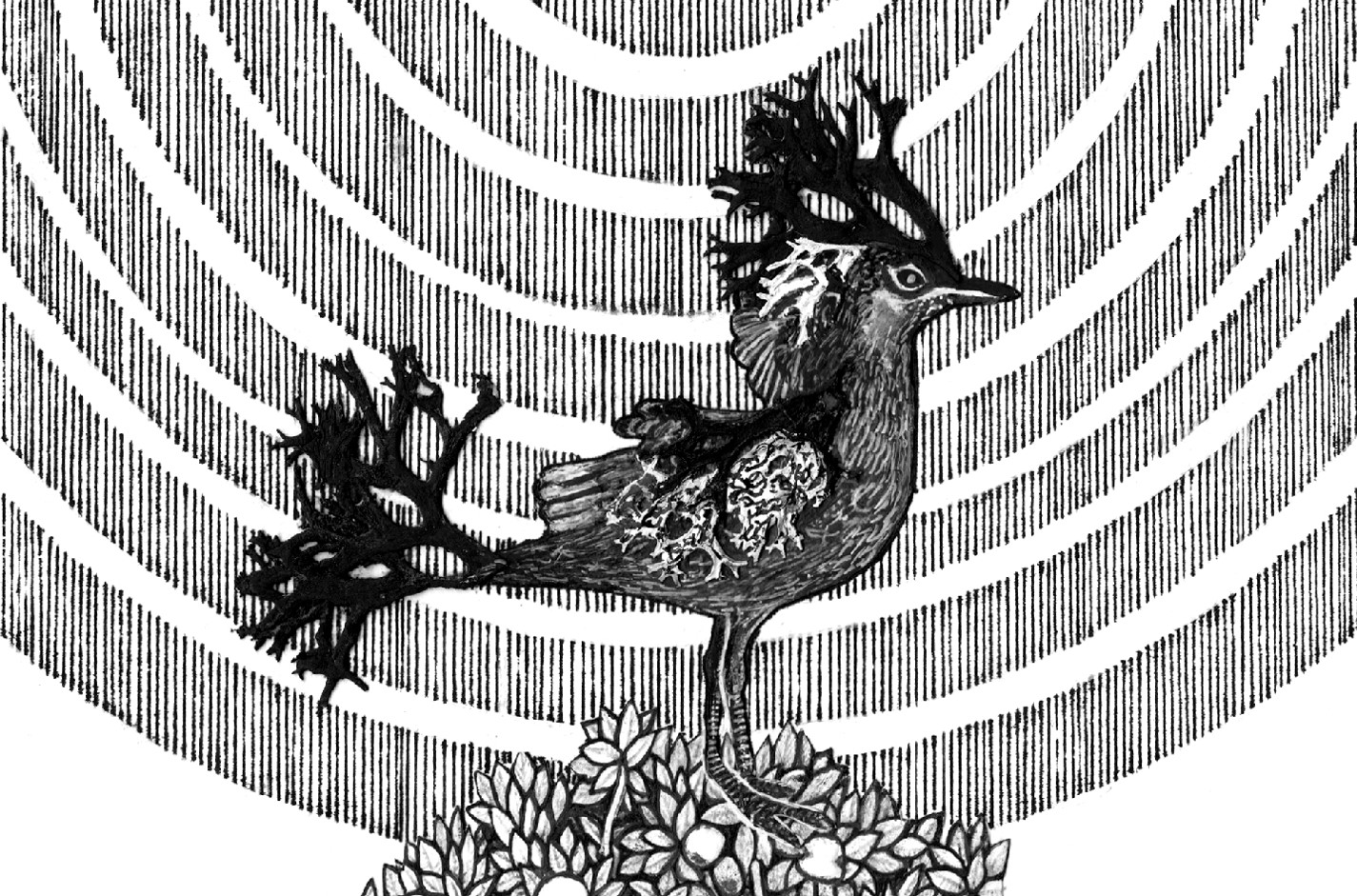 7. 3. - 9. 4. 2023 (8:00 - 18:00)

Gallery opening: 7. 3. 2023 at 18:00
*GALLERY OPENING: 7. 3. 2023 AT 18:00*
Myth existed long before science and philosophy. The roots of mythology are deep in human culture and shape us in a very special way by showing us various directions and diverse purposes. Perhaps part of the reason we observe our universe with almost fictional technology, for instance, is a longing our species has felt since time immemorial, that is, a desire to see how gods and other fairytale creatures live. People once used myths to provide answers to these questions, but now we seek solutions with the help of science and philosophy. It seems to me that we are nonetheless still fascinated by mythology and I believe that, in today's rational world, we are showing a clear need for this very magic. With my work Encyclopedia Mythologica Slovenica, I wanted to preserve or revive a small part of this forgotten Slovenian mythological milieu and to transfer it from written art and the oral tradition into the reality of the image.
In the visual interpretation, I mainly took into account the folk narrative and song tradition, as well as rituals and customs that refer to the mythical tradition, while also drawing on other historical sources (anthropological and folkloristic) where this information is collected.
Join me for a stroll through the Slovenian mythological zoo and get to know the creatures that adorn part of the Slovenian folklore heritage. The exhibition includes ten selected mythological animals from the book The First Illustrated Encyclopedia of Slovenian Mythological Creatures – Encyclopedia Mythologica Slovenica as well as two new mythological creatures that will be exhibited for the first time.
BIOGRAPHY:
Maja Poljanc is an illustrator with a unique original style marked by the frequent use of elements of scientific illustration and the introduction of ornaments from the Slovenian cultural heritage. In 2018, she completed her master's degree in visual communication at the Ljubljana Academy of Fine Arts and Design, under the mentorship of Prof. Radovan Jenko. Among other things, her portfolio includes The First Illustrated Encyclopedia of Slovenian Mythological Creatures – Encyclopedia Mythologica Slovenica, for which she received the Prešeren Prize of the Ljubljana Academy of Fine Arts and Design and a Commendation of the 13th Biennale of Slovenian Illustration.
Maja Poljanec's illustrations can be found in the children's book Pesmi muce potovka (Svetlana Makarovič), in the specialised textbook Skin and Skin Diseases (Grafenauer Publishing House, Ministry of Education, Science and Sport), in the magazine Razpotje (Association of Humanists of the Goriška Region) and so on. Her works have been exhibited in DobraVaga, Kino Šiška, the Vodnik Homestead, the Jakopič Gallery, the Račka Gallery and elsewhere.
Maja Poljanc lives and works in Ljubljana.