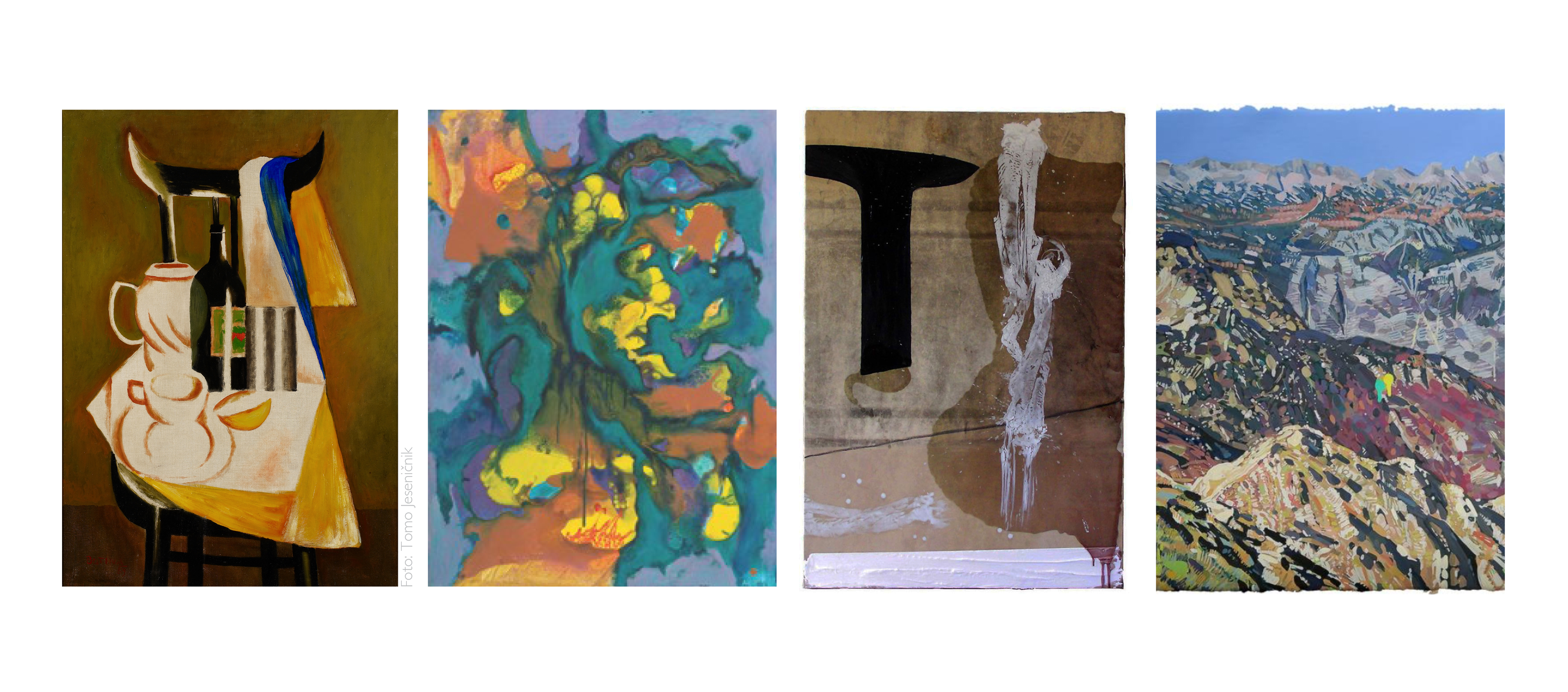 27. 8. 2019 at 9:00

- 20. 9. 2019 until 20:00

Gallery opening on 27. 8. 2019 at 19:00
This group exhibition represents a meeting of the creative potential of four artists spanning three generations of Slovenian painters, theoreticians and teachers: Milan Butina (1923–1999), Marijan Tršar (1922–2010), Jožef Muhovič (born 1954) and Jurij Selan (born 1982).
The opuses of all of these artists is permeated by the integration of art and science. Three of them, of whom two have already passed away, were connected by both professional cooperation and deep friendship. Except for the younger Jurij Selan, who is employed at the Faculty of Education, all of the artists taught at the Ljubljana Academy of Fine Arts, where art theory and the associated deep reflection on art and its meaning are an important part of the study practice.
The curators of the exhibition are Vesna Krmelj and Tjaša Šavorič.