Cells and rooms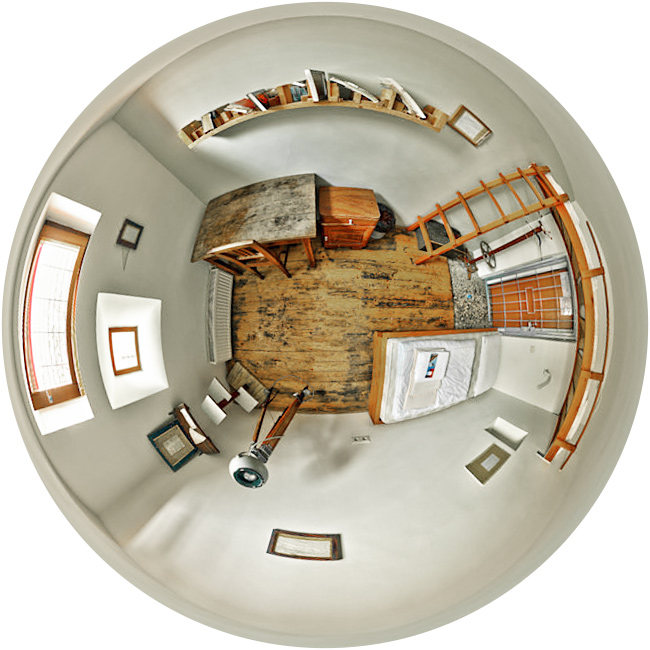 Irish-Slovenian cell
Aisling O'Beirn (Ireland), Franc Purg (Slovenia)
The artists bought all equipment for the cell at a flea market. Books are wrapped into old maps, and furniture is painted over with illustrations from these books. There are frames on the walls with instructions on how to act during demonstrations. The glass frame on one of the pictures, carrying the message that knowledge has immense power, has been intentionally broken.
Equipment and comforts of the cell:
air conditioning
wireless internet access
two beds
free bed linen and towels
prison bars
shared bathroom
LOCATION
First floor, first room on the right side of the hallway.

If you wish to book this specific cell, please mention this in your booking.
Book now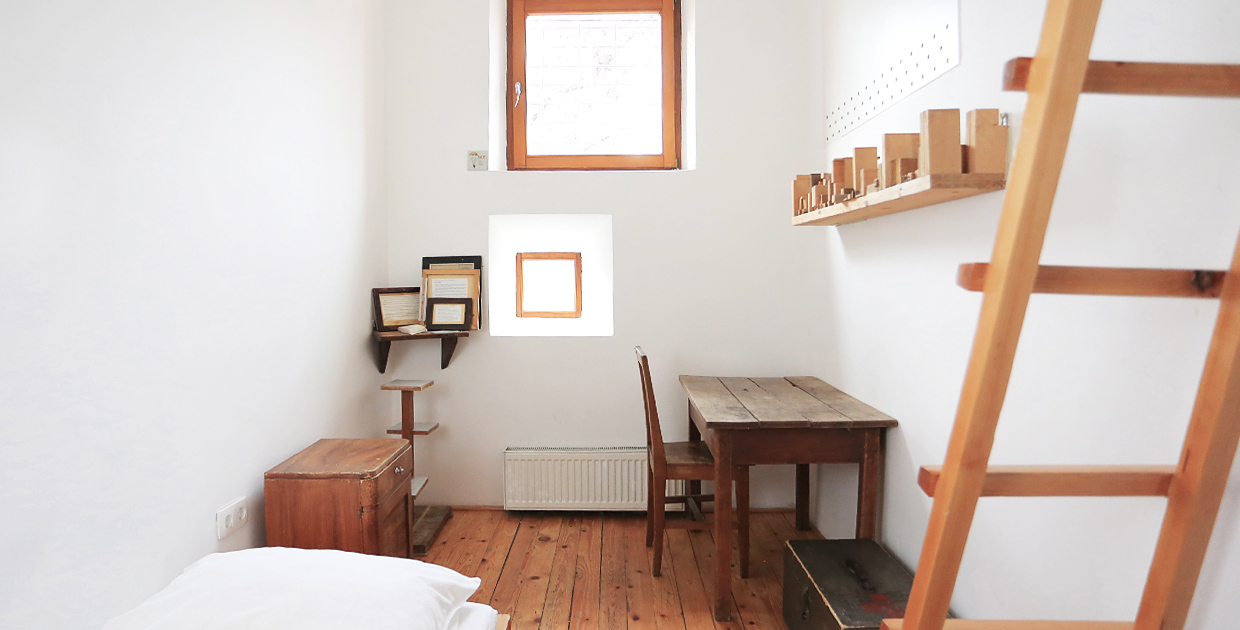 All the furniture in Cell 101 comes from the flea market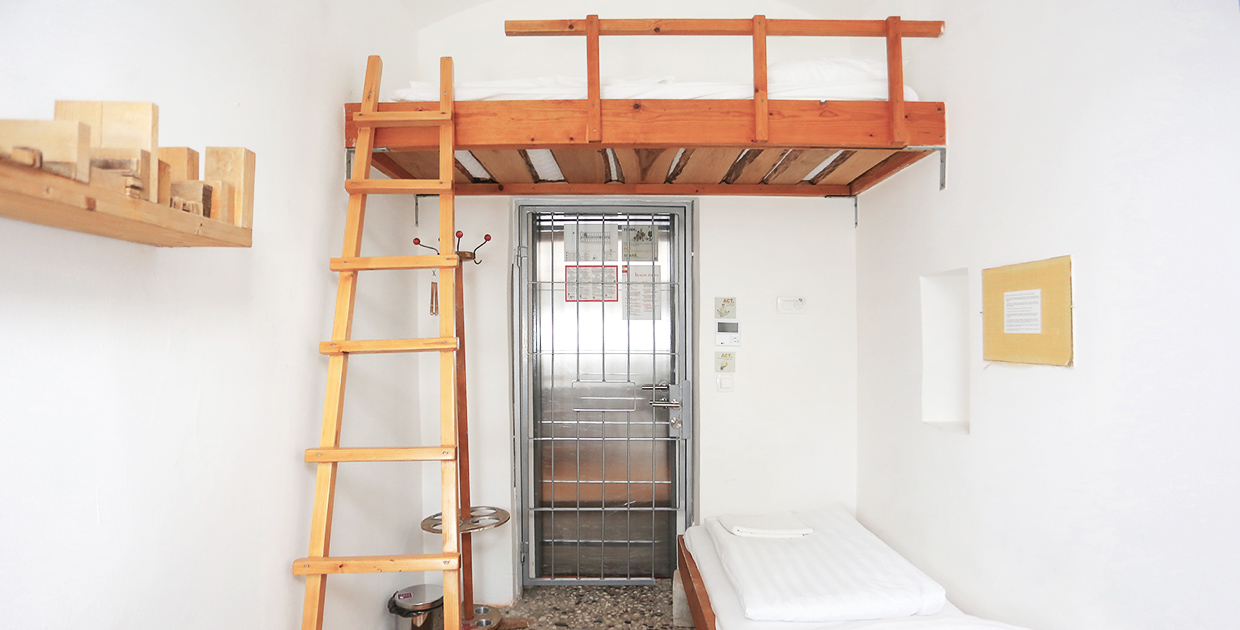 Do you prefer a bed with a view or would you rather stay closer to the floor?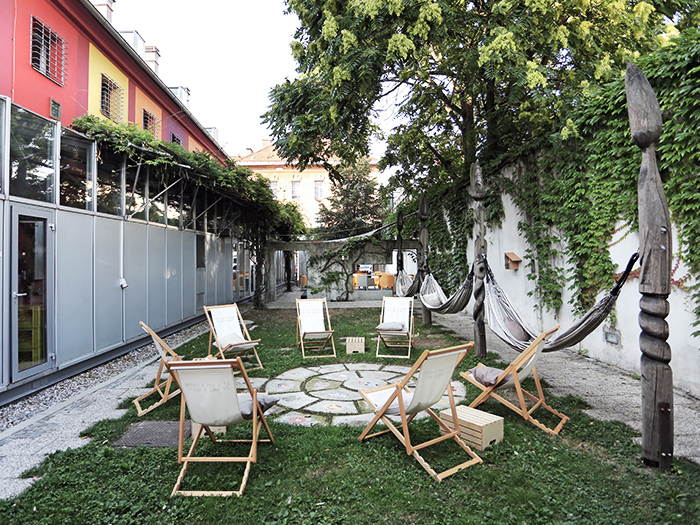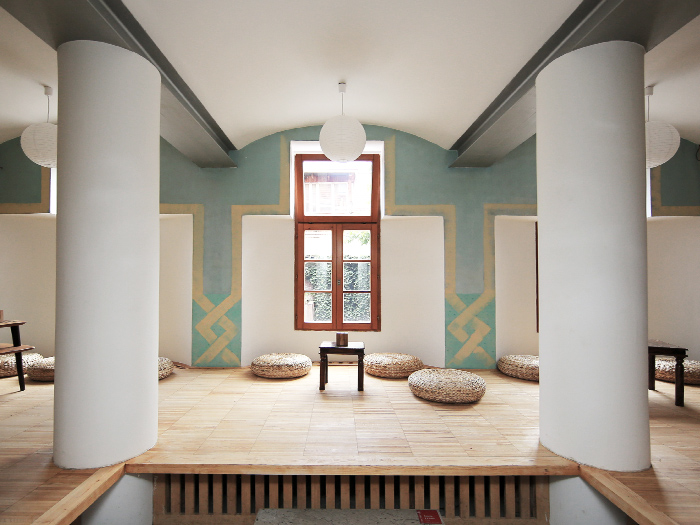 Quick access to the garden and common areas