Cells and rooms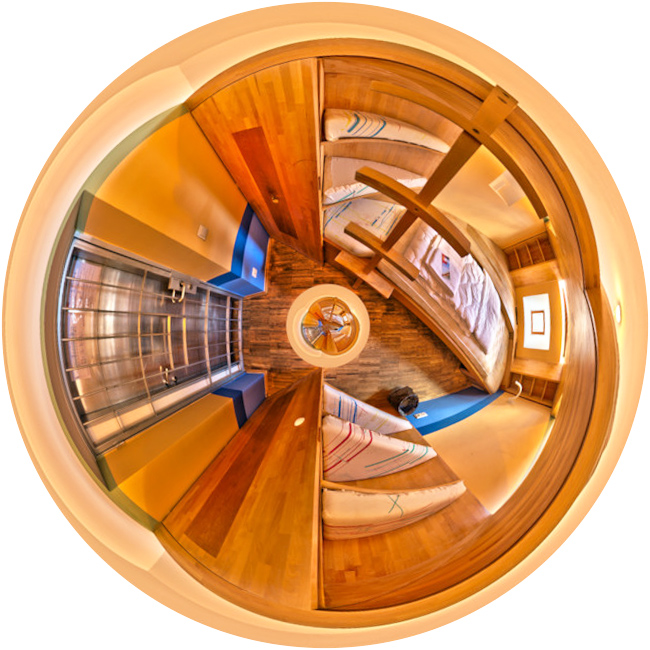 Slovenian cell
Aleksander S. Ostan (Slovenia)
Aleksander S. Ostan tried to represent a cross- and double-division of space. He achieved a horizontal division by placing the bottom bed diagonally into one direction and the upper bed into the opposite direction of the room. The cell is also clearly divided in height: the lower part is illuminated by a small, newly added window, while the upper part is brighter due to the original window. While creating oak furniture for the room, the artist and the carpenter created an abstract inlay from various Slovenian woods in the central part of the wooden construction.
Equipment and comforts of the cell:
air conditioning
wireless internet access
two beds
free bed linen and towels
prison bars
shared bathroom
LOCATION:
First floor, first room on the left side of the hallway.

If you wish to book this specific cell, please mention this in your booking.
Book now