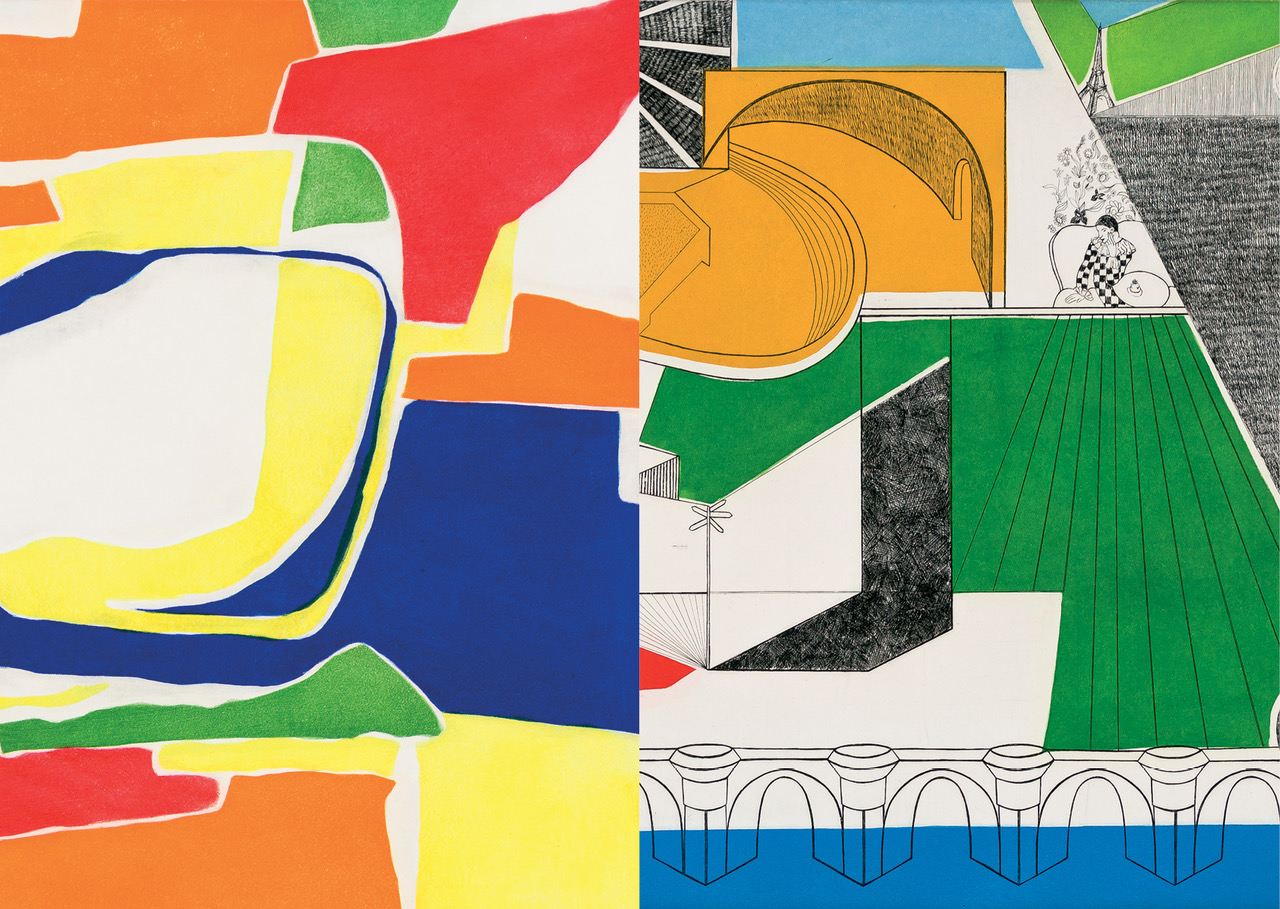 25. 9. - 4. 10. 2019 (9:00 - 20:00)

Gallery opening: 24. 9. 2019 at 19:00
The exhibition by two artists, Anita Indihar Dimic and Natalija Juhart, who are completing their master's degrees in graphics at the Ljubljana Academy of Fine Arts and Design with Prof. Branko Suhy, conveys us to the world of graphic art. In their graphics, both artists reveal a distinctly personal note.
Anita Indihar Dimic
In 2017, Anita Indihar Dimic received an award of the Academy of Fine Arts Award for her graphics cycle, in 2018 she exhibited at the Utazu Art Award Biennale in Japan, and the same year her works were also shown at the Biennale of Slovenian Graphics, Novo Mesto.
"Viewed outwardly, the gradual reductions and metamorphoses that we find in the works of Anita Indihar Dimic probably came about after the setting down of her master's thesis at the Academy of Fine Arts (My Graphic Creativity between Tradition and the Search for Alternatives); through a gradual process of implicit variations, these works not only bear witness to the artist's drawing skills and sense of colour, evident in the delicate interplay of figural and abstract segments, but also respond to each personal experience of the artist herself. We can therefore see in these works expressively dynamic creations that capture the perception of the artistic in what is fundamentally a distinctively vital inner world, surrendered to the joy of life, but also to more fantastically exciting and mysterious expressive premonitions."
From a text by Milček Komelj.
Natalija Juhart
In 2016, Natalija Juhart received the Rector's Prize of the University of Maribor, and in 2018 she was awarded a Prize of Excellence for Graphics at the Japanese competition the Utazu Art Award Biennale. The same year, she received the Award of the Biennale of Slovenian Graphics in Otočec, Novo Mesto, and the Prešeren Prize of the Academy of Fine Arts and Design of the University of Ljubljana for a series of seven graphics dedicated to Venice, and in 2019 she received the Primavera Certificate of the DLUM Gallery.
"More than by man, Natalija Juhart is attracted by architecture (the metropolitan man is concealed within it), while the figures she portrays are derived from art or drawn from her own inner world; therefore, everything in her pictures meets in parks of art or other ambiences, in images of memory and expectations, which take pleasure in life and wonder at the world with its aesthetic achievements. Even if everything appears to have already been created, it does not bother the artist; it instead encourages her to create all of this anew, with a brave personal view. In so doing, she refers to the techniques of modern art of the early twentieth century, which, in the light of academic stimuli, guide her personal view, even when she seeks out and tests potential artistic principles that emphasise medieval non-classical perspective and that, above all, encourage the budding of her own poetic imagination."
From a text by Milček Komelj.