Cells and rooms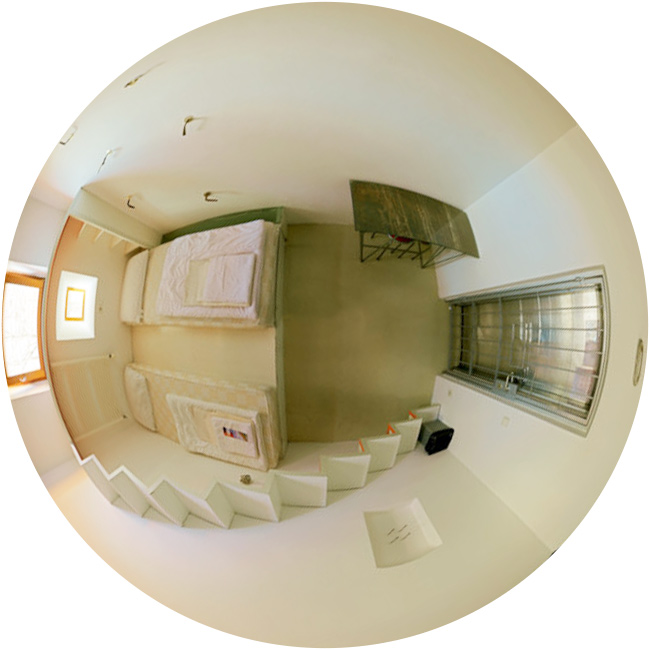 French-German Cell
Petra Marguč (Germany / France)
The cell was designed by a German-born artist living in France. The cell is predominantly white and is filled with female inspiration. It is very bright and pleasant to stay in. A dark ceiling represents the night sky. Door handles on the wall represent the craving for freedom, the need to break free from captivity. The table in the cell was made from an old piece of metal that had been found at Metelkova during the renovation.
Equipment and comforts of the cell:
air conditioning
wireless internet access
two beds
free bed linen and towels
prison bars
shared bathroom
LOCATION:
First floor, third room on the right side of the hallway.

If you wish to book this specific cell, please mention this in your booking.
Book now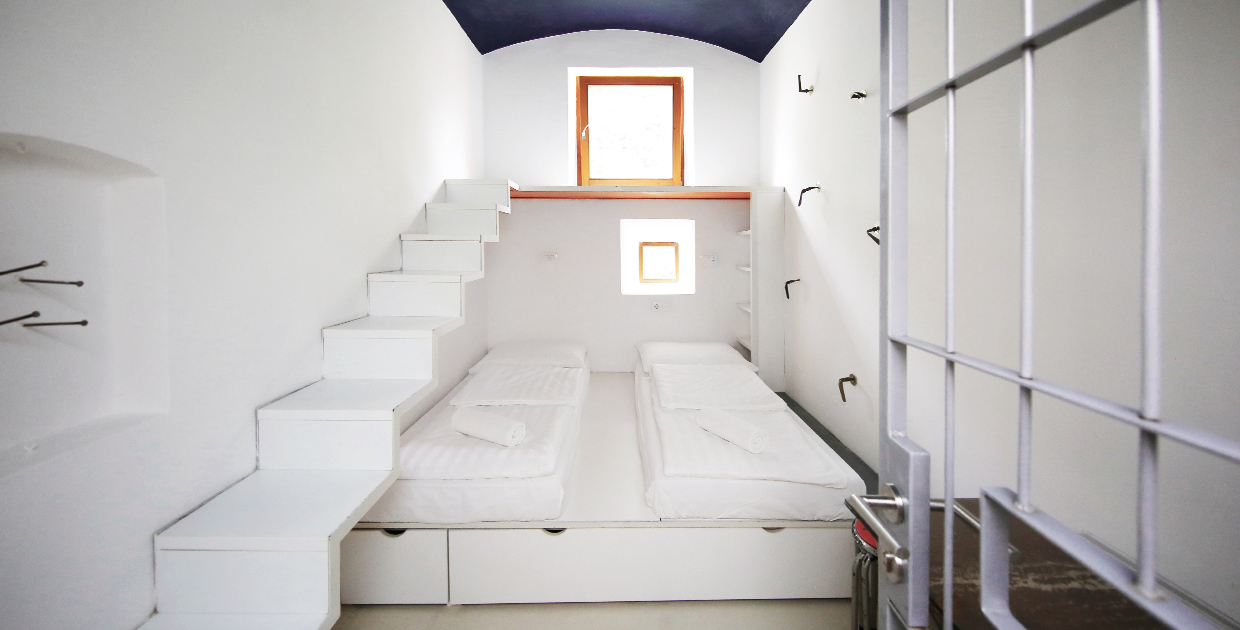 Door handles on the wall symbolize yearning for freedom