Cells and rooms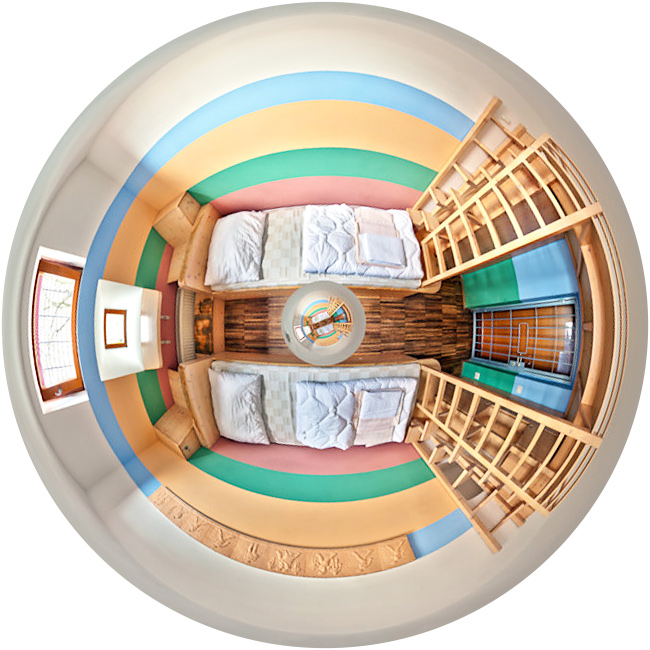 Slovenian cell
Boštjan Novak (Slovenia)
The cell is warm, bright and playful. The walls are covered in paintings of people walking; it symbolizes freedom of movement in opposition to the restricted prison environment. The artist used eco-friendly colours for the paintings. The cell has three beds.
Equipment and comforts of the cell:
air conditioning
wireless internet access
three beds
free bed linen and towels
prison bars
shared bathroom
LOCATION:
First floor, fourth room on the right side of the hallway.

If you wish to book this specific cell, please mention this in your booking.
Book now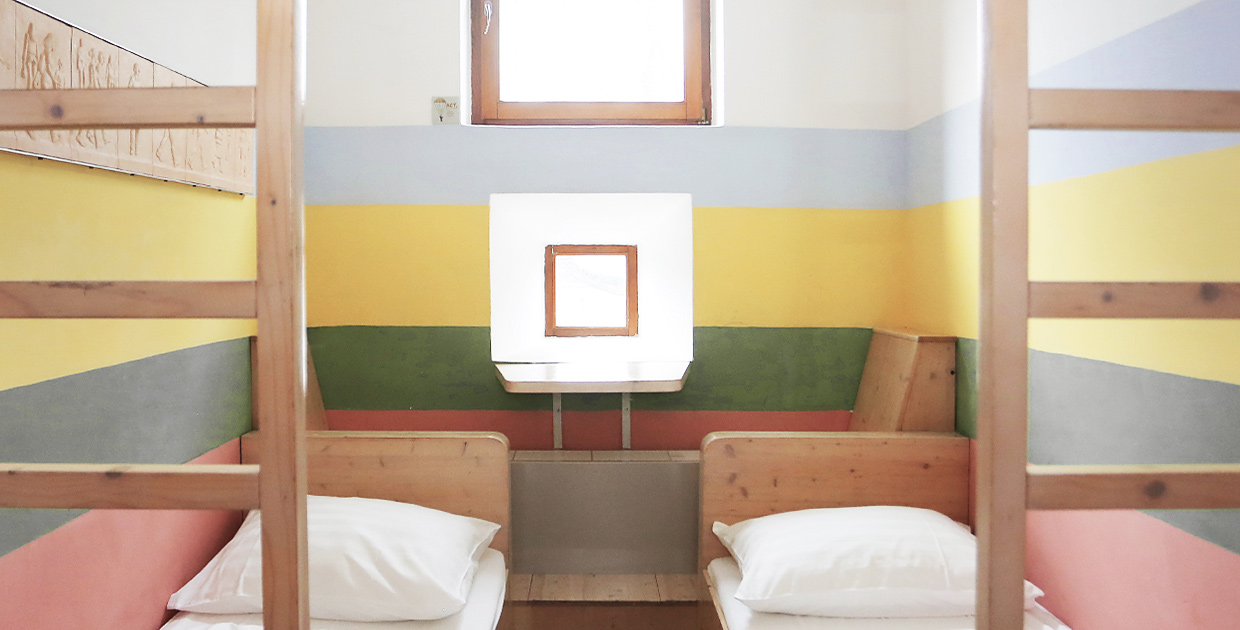 Warm colours create a positive energy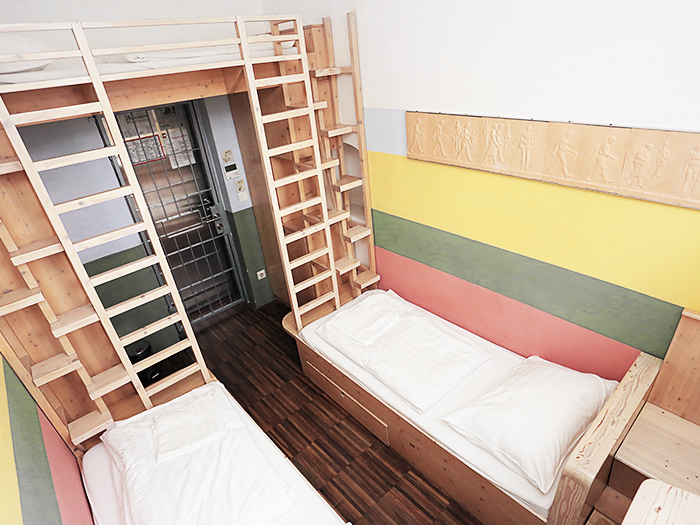 The silhouettes on the walls of people walking symbolize the freedom of movement that prisoners yearned for