Cells and rooms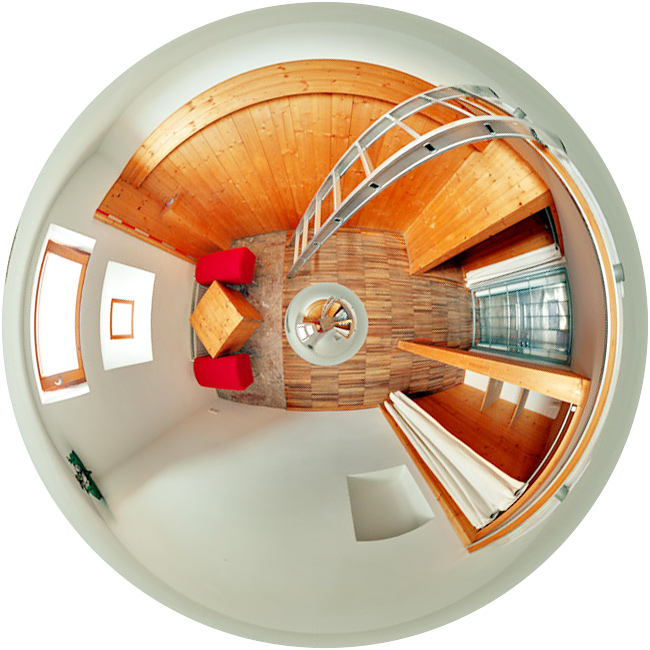 Slovenian cell
Roman Makše (Slovenia) and John Anton (USA)
The cell comes across as simple and homely because of the use of wooden elements. The closet in the room is a reading corner: a reading room where a reader can withdraw to without bothering other occupants of the room. John Anton, an American sculptor, also made the so-called "God's corner" for a house god, as is customary in Japan. There is also a green ornament from America.
Equipment and comforts of the cell:
air conditioning
wireless internet access
two beds
free bed linen and towels
prison bars
shared bathroom
LOCATION:
First floor, sixth room on the right side of the hallway.

If you wish to book this specific cell, please mention this in your booking.
Book now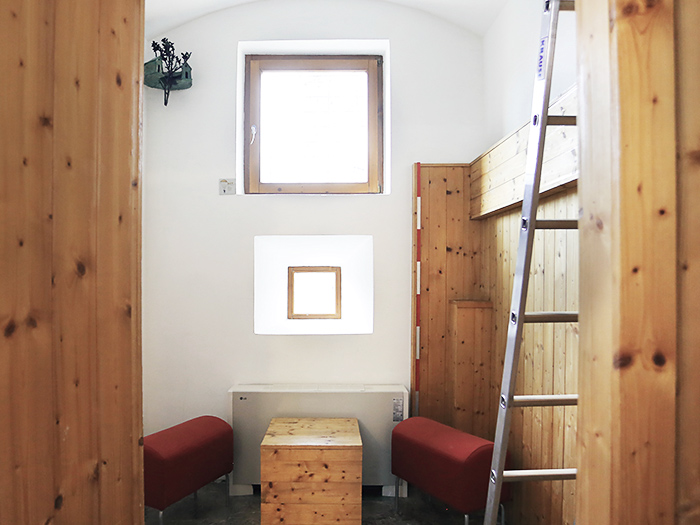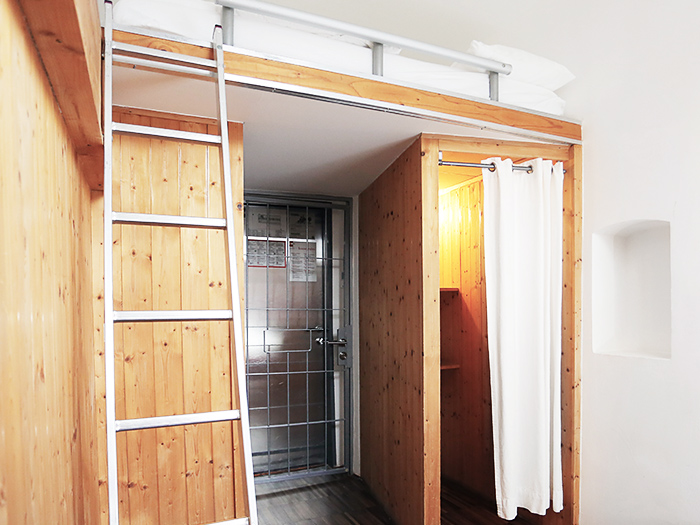 Cell 106 comes with your private reading nook.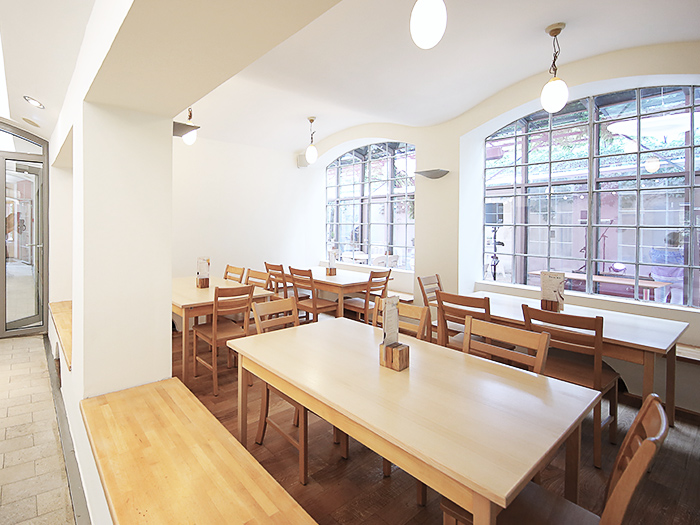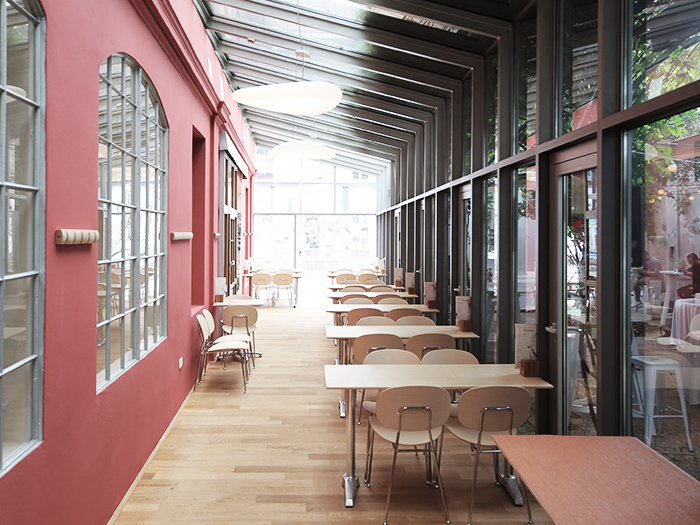 Common areas for traveller socializing