Cells and rooms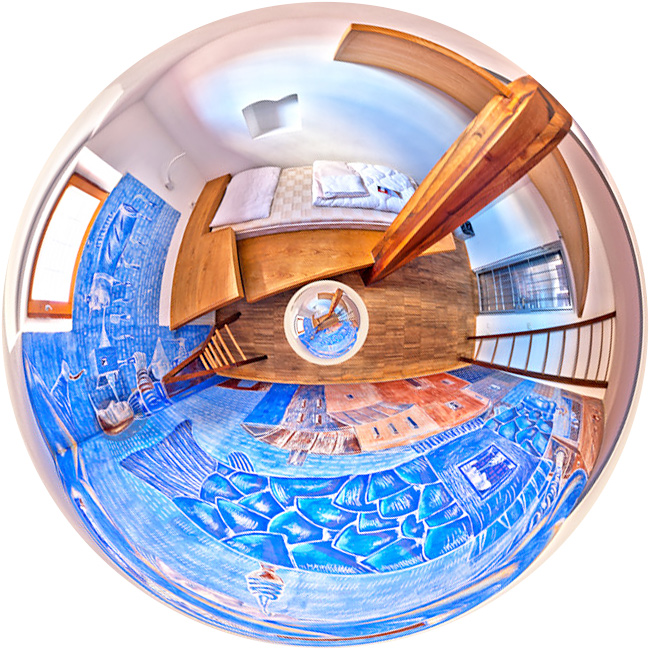 Russian cell
Maksim Isaajev (Russia)
Cell 107 is one of the most popular cells in the hostel. Maksim Isaev, a Russian painter and stage designer, painted one wall of the cell with blue acrylic paint and created a picture with a scratching technique. This gave new life to the wall. The crosses in the image represent the countdown of days left in imprisonment. Many of the cells were given an additional smaller window, located lower on the wall, allowing a horizontal view. Due to the painting that extends over half of the space, the small window is missing in this cell. Here, priority was given to art over functionality.
Equipment and comforts of the cell:
air conditioning
wireless internet access
two beds
free bed linen and towels
prison bars
shared bathroom
LOCATION:
First floor, seventh room on the right side of the hallway.

If you wish to book this specific cell, please mention this in your booking.
Book now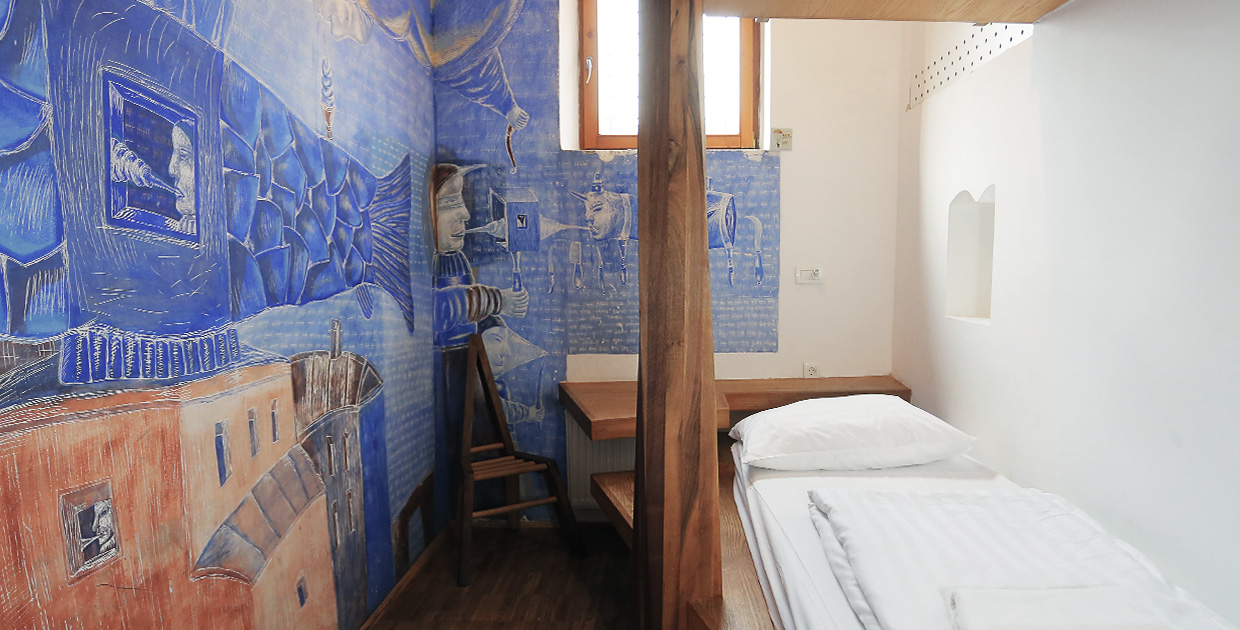 Rest your eyes on the wall art by Maxim Issajev.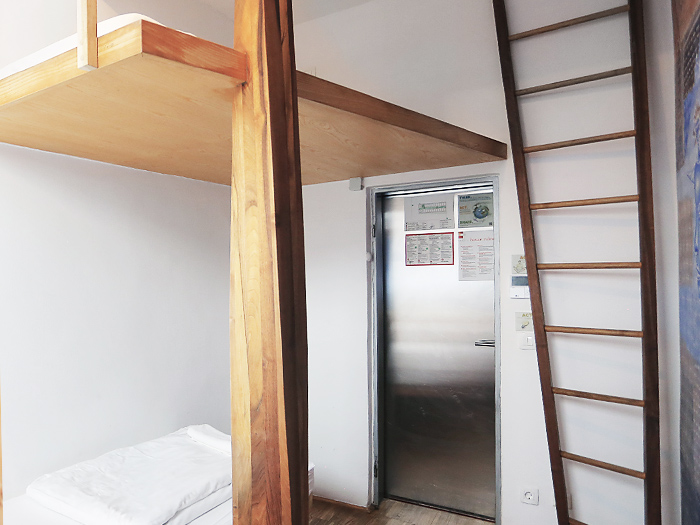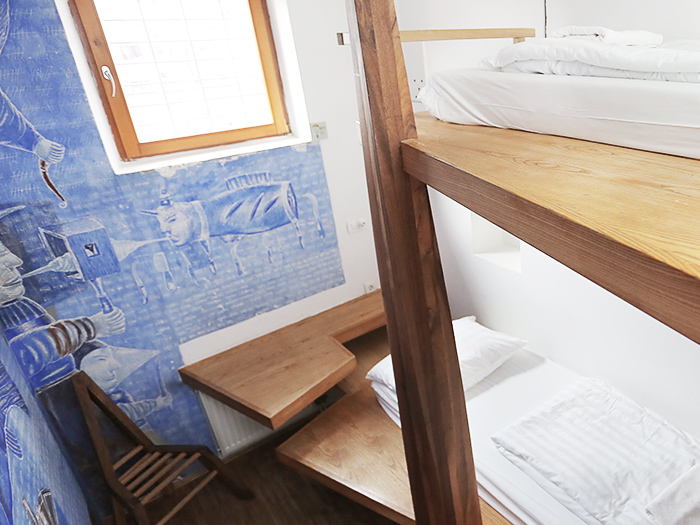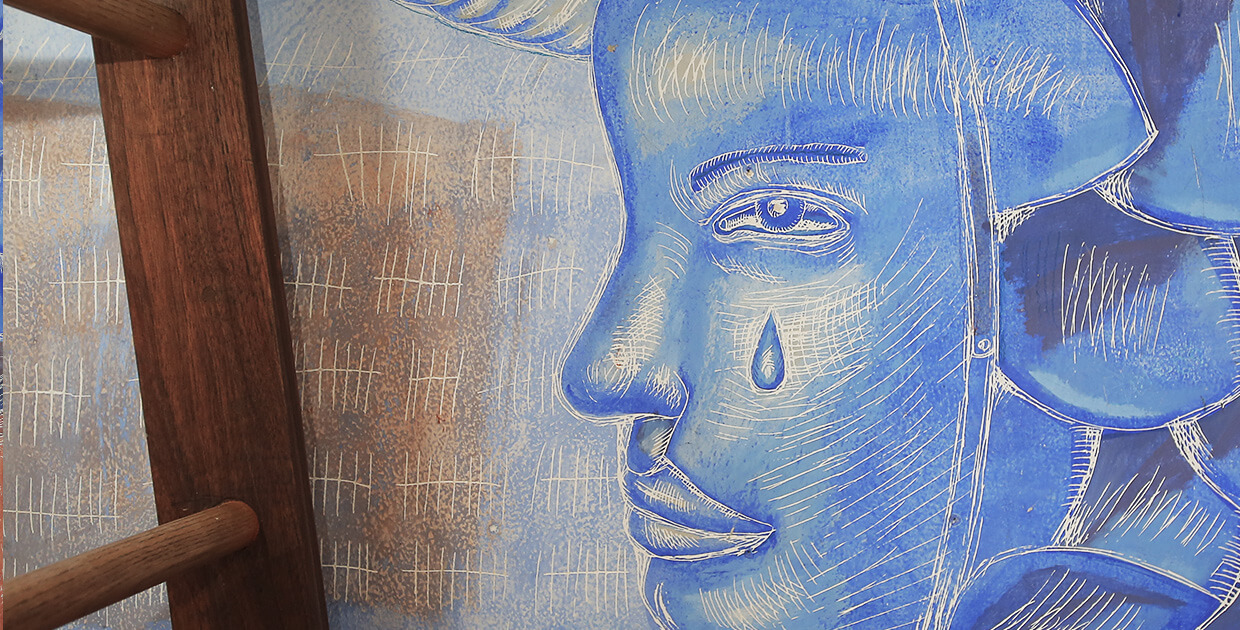 Lines on the walls for prisoners' countdown to freedom