Cells and rooms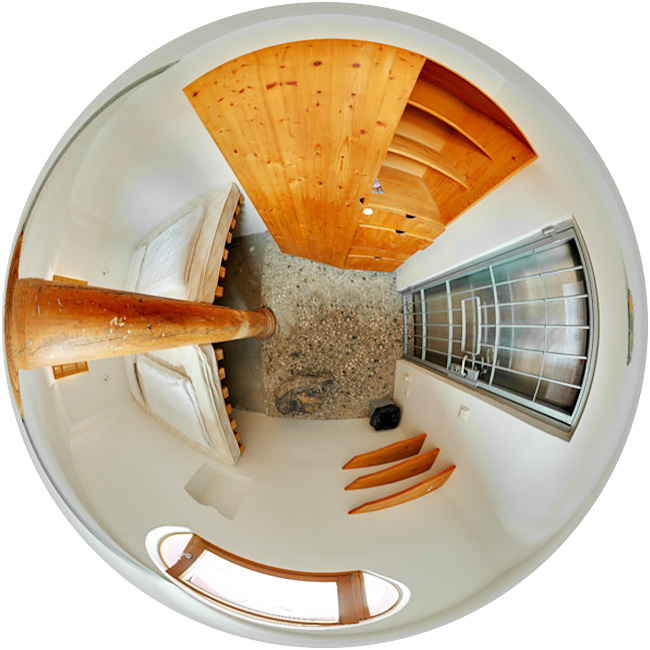 Slovenian cell
Ira Zorko, Janko Rožič, Tina Curk, Aleksandra Brlan (Slovenia)
The authors of the cell are Slovenian artists, and they all belong the "Odprti krog" group. One of the main features of the room is a round window, which is actually a remnant of an attempt to demolish the whole building; the artists turned an opening created by a demolition attempt into a window, and thus symbolically changed a negative act into a positive one. Even the stone that fell into the room during the attempted demolition was given a new function: it serves as a step next to the bed. The wooden pillar, which has a decorative and supportive function, was brought in from the Faculty of Theology by Ira Zorko. The inspiration for the interior design was found in Japanese culture.
Equipment and comforts of the cell:
air conditioning
wireless internet access
two beds
free bed linen and towels
prison bars
shared bathroom
LOCATION:
First floor, tenth room on the right side of the hallway.

If you wish to book this specific cell, please mention this in your booking.
Book now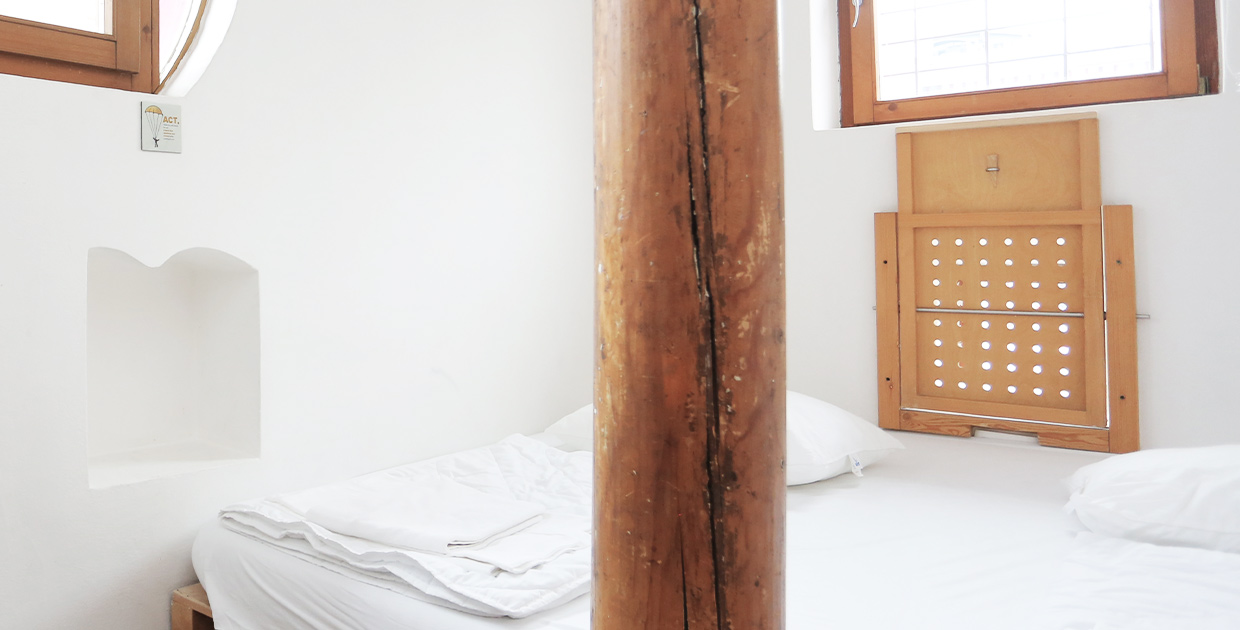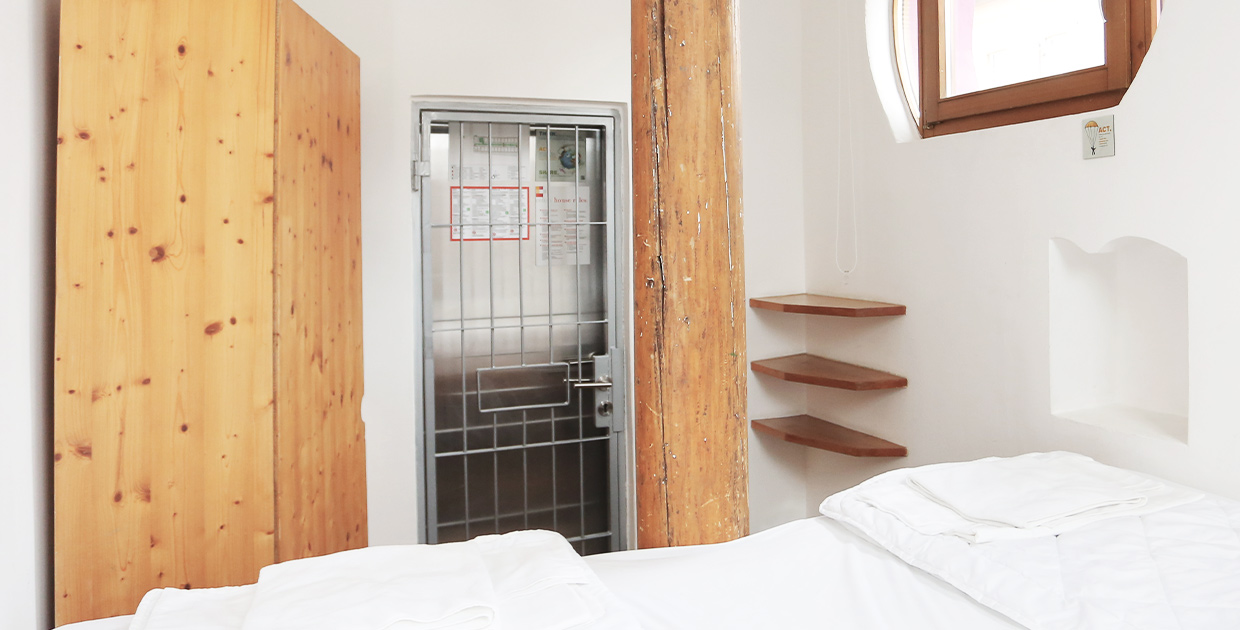 The irregular shape of the window is a leftover from an attempted demolition of the building