Cells and rooms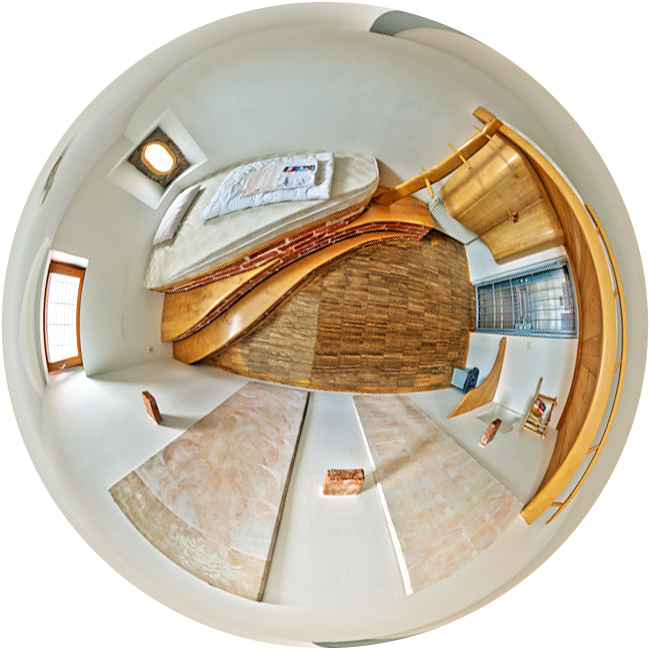 Slovenian cell
Matej Bizovičar (Slovenia)
Due to the attempted demolition, there was a hole in the cell that the artist turned into a window. The window is in the shape of a vulva, and it symbolizes a rebirth of an old object into a new life. The original view from the window showed bricks, which were also used when designing the cell. Most of the bricks were remains of the burnt-down "School" building at Metelkova. The cell has two paintings: the first symbolizes a blade of grass casting a shadow, and the other represents the blueprint of the prison corridor with railroad tracks above it. The floor of the bed opens, creating additional storage space.
Equipment and comforts of the cell:
air conditioning
wireless internet access
two beds
free bed linen and towels
prison bars
shared bathroom
LOCATION:
First floor, tenth room on the left side of the hallway.

If you wish to book this specific cell, please mention this in your booking.
Book now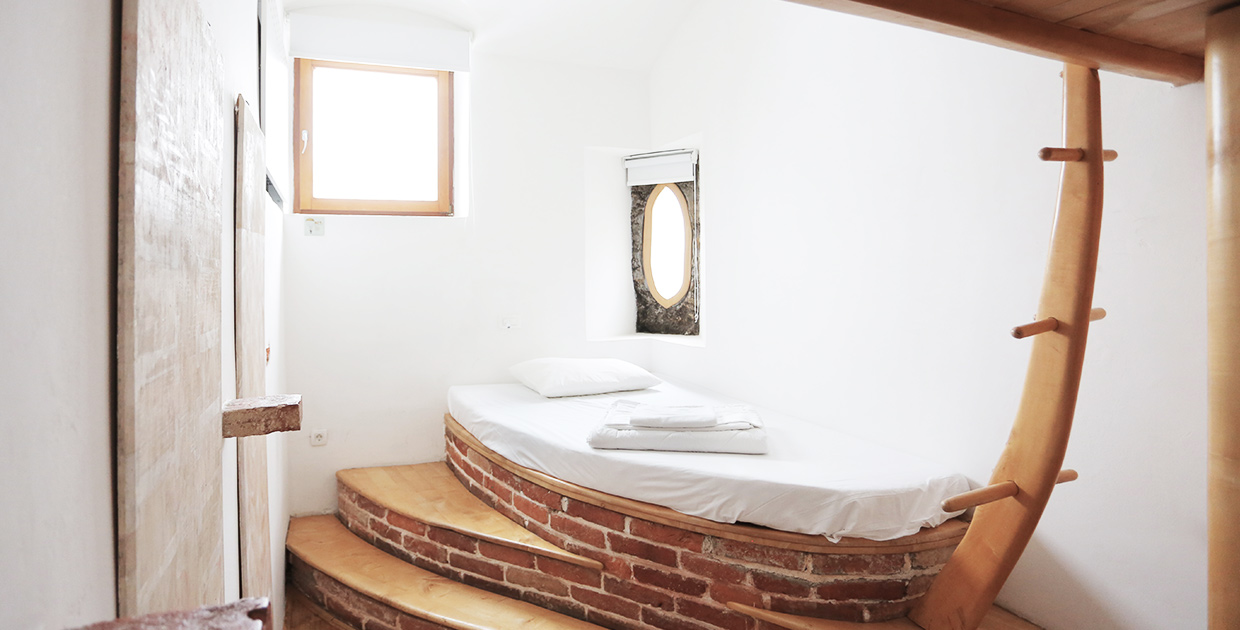 The vulva-shaped window symbolizes the rebirth of the building into a new life