Cells and rooms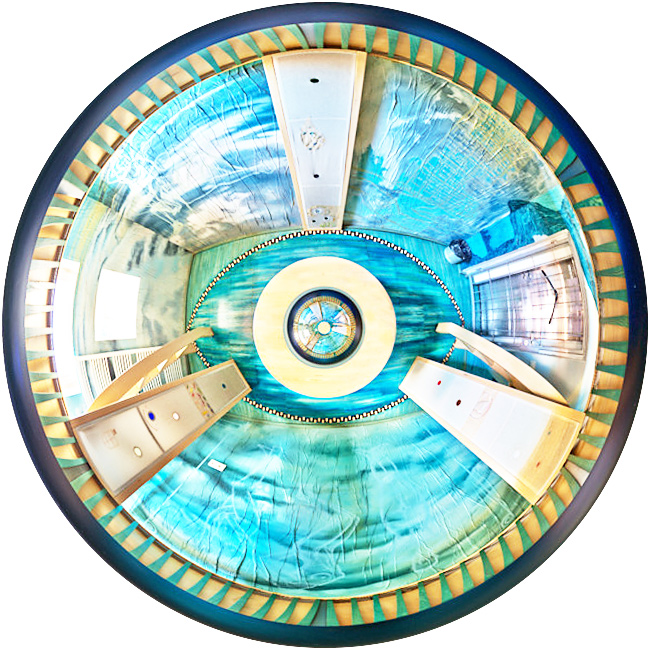 Slovenian cell
Irena Brunec (Slovenia)
This cell has a unique feminine touch. The concept of the room is the eye – the shape of an eye is drawn onto the floor of the cell, while the bed bottom represents a pupil and iris. The most interesting feature of this cell is the round and raised bed. The walls are handmade and painted over with a depiction of Paris' Judgement – a choice between three goddesses – symbolising the choice between three lifestyles. The wall is also adorned with the text of Leonard Cohen's song "Tower of Song".
Equipment and comforts of the cell:
air conditioning
wireless internet access
two beds
free bed linen and towels
prison bars
shared bathroom
LOCATION:
First floor, fifth room on the left side of the hallway.

If you wish to book this specific cell, please mention this in your booking.
Rezerviraj