Cells and rooms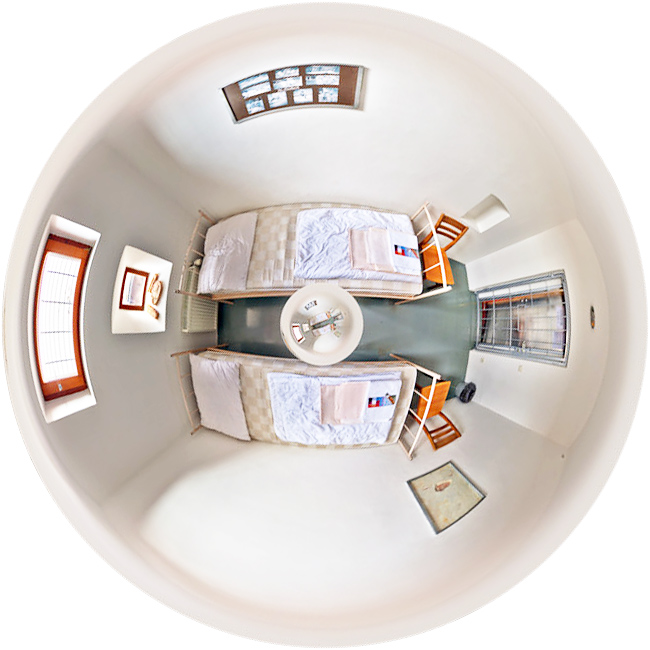 Slovenian cell
Marko Štepec (Slovenija)
The artist designed the cell in collaboration with the National Museum of Contemporary History in Ljubljana. He tried to preserve the appearance of an actual prison cell; that is why the cell has original beds from a typical Yugoslav prison. Original prisoners' notes are framed on the wall. The floor is covered in linoleum.
Equipment and comforts of the cell:
air conditioning
wireless internet access
two beds
free bed linen and towels
prison bars
shared bathroom
LOCATION:
First floor, third room on the left side of the hallway.

If you wish to book this specific cell, please mention this in your booking.
Book now